Working...

Sperry Academic Bowl Team Buzzes Through Districts
Sperry Academic Bowl Team Buzzes Through District
Sperry High School's academic team started the season on a high note on Monday, October 9. The Pirates won two of three matches, losing a tough match to Dewey before coming back to defeat Tulsa McLain and Cleveland.
Team members included juniors Donald Garrison, Wes Beeson, and Barry Taylor, and sophomores Kao Yang and Samantha McMurray.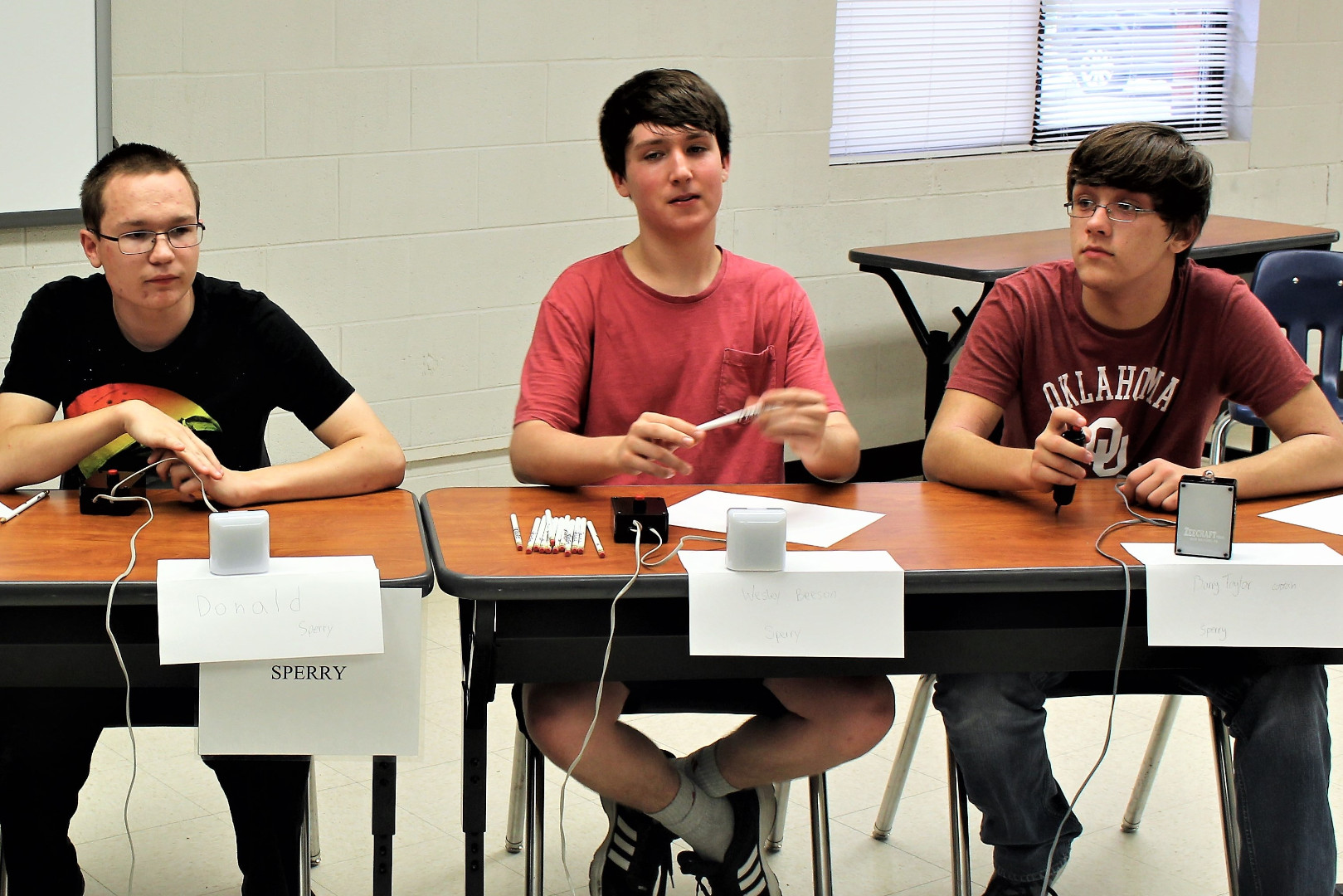 "We have improved greatly and improved in our confidence," Sperry High School principal and Academic Team coach Randy Shaw said. "It's always nice to beat teams on the first day."
Samantha McMurray noted how she likes being on the team because it gives her and her teammates the opportunity to build on their existing knowledge. "Being on the academic team gives me a reason to learn things and to know random stuff," she said. "We did very well for starting off the year."
Although Monday was the team's first official match, team members have been studying a mass of information and practicing hard to quickly calculate math, placing clues together to identify historical events or persons, connecting authors and their characters in literature, and taxing their lateral thinking skills with a wide range of topics.
Team members find the skills they develop to compete in Academic Bowl also serve them well in their classes and preparing for college and careers after school.
"This isn't just trivia," Mr. Shaw explained. "The studies these kids put into being good at this can also help them think faster, have more background knowledge to draw from, and be able to connect information to synthesize important conclusions. Often, success on the team translates to increased class grades and ACT scores."
The team will continue to practice, and study, in preparation for its next match on November 11 at Berryhill.