Working...

Band Ends School Year as It Began--With Awards and Honors
As the 2016-2017 school year reached its final days, Sperry Band showed that they were not quite finished adding achievements to their list of honors and awards. Near the end of April, at the State contests, the High School Band Saxophone Trio and the Large Percussion Ensemble each received a 1, or Superior rating. The Clarinet Trio and Percussion Trio each earned a 2, or Excellent rating.
Another late April honor for Sperry was earned by the Middle School Band. The last weekend in April they competed at the Catoosa Music Festival and were showered with praise and rain. The Middle School Band showed their determination with a score of 1 from each of three judges.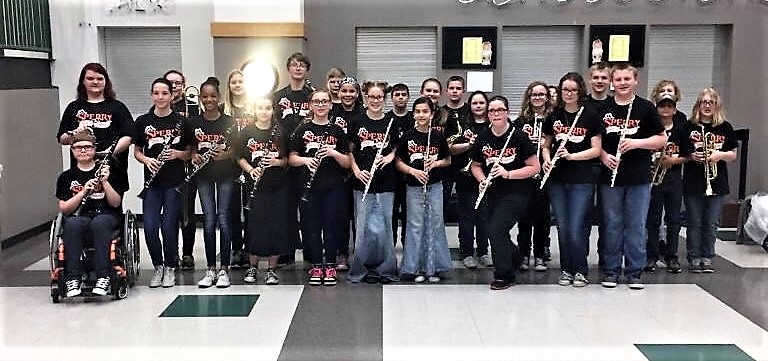 Finally, in May, the High School Band received its final award for the school year. Without playing a single tune, the members of the Band managed to earn one more honor for the school and themselves. Their dedication to learning was awarded with the 2017 Distinguished Academic Achievement Award for Band. The High School Band Grade Point Average (GPA) was figured at 3.653 on a scale of 0.00 to 4.00, with 12 of the 33 High School Band members holding a 4.00 GPA.